Veronica Maravankin's Awards
Community leaders recognized during the event Veronica Maravankin, who served as the Mandel JCC's early childhood director from 2007 to 2018.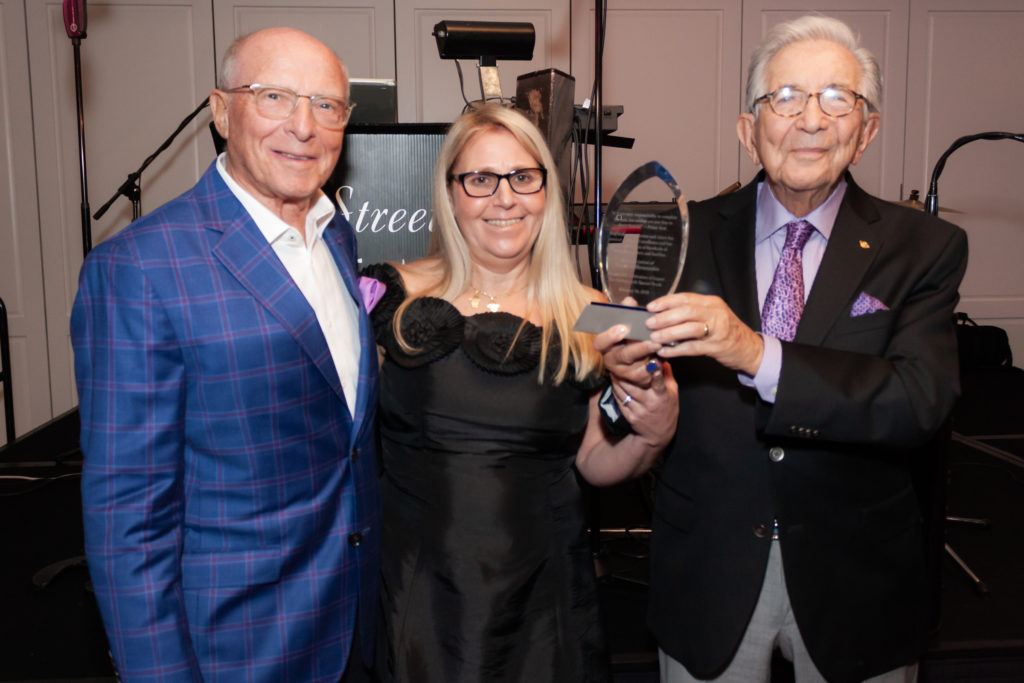 From left to right. Arnie Maerov, Veronica Maravankin, David Blacher
It is indeed a pleasure and a privilege to tell a little bit of the story of our honoree, Veronica. We want to talk about a uniquely talented educator who has contributed so much to the Palm Beach Gardens JCC preschool as its director, and also to early childhood education on the national level as well.
Veronica moved to Florida from Argentina as an adult and shortly thereafter began working at the JCC. The challenge of learning a new language was never a deterrent. Veronica read voraciously, studied, and conferred with many professionals to be the best she could be. We believe she has succeeded!
Mandel JCC recognizes Veronica Maravankin
Mindy Hanken, Chief Programming Officer of the Jewish Federation of Palm Beach County recognizes Veronica Maravankin for her 11 years of service as the Director of the Barbara & Jack Kay Early Childhood Learning Center at the Mandel JCC of the Palm Beaches.